Our Dental Services Where Comfort Meets Expertise
Our dental experts create beautiful smiles in our patient-first environment. We provide comprehensive dental services including preventive, cosmetic, and restorative dentistry. Dr. Vera & Associates utilize the most advanced dental technology available to provide dental care to children, teens, adults, and seniors at our Woodbridge office. Contact our office to learn more about our services and schedule your next visit today!
CONTACT US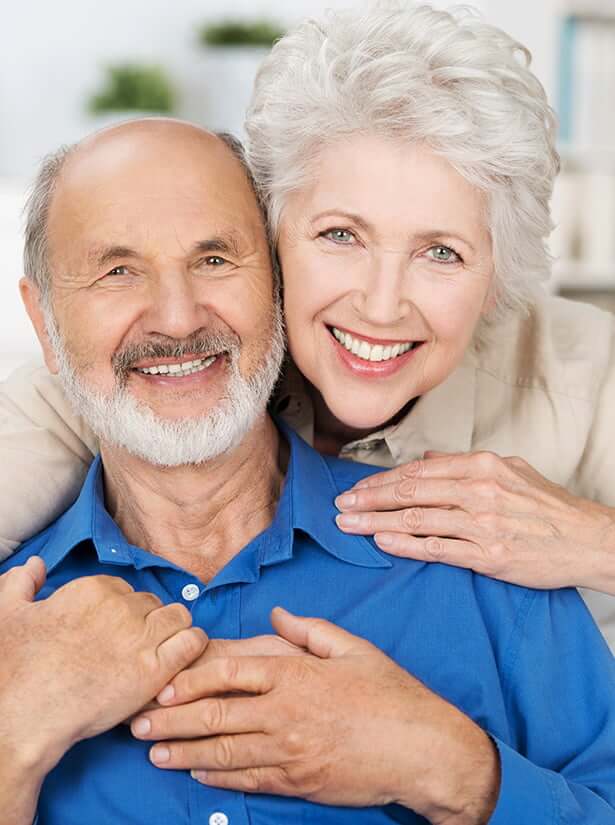 Restorative Dentistry
Are you suffering from the pain and embarrassment of tooth damage or tooth loss? Our restorative services at Vera Dentistry can repair and restore the natural look of your smile. With our restorative dentistry options, you can smile with confidence again! We offer:
Tooth-Colored Dental Fillings
Gentle Root Canal Therapy
Same-Day Dental Crowns
Dental Bridges
Full and Partial Dentures
Full Mouth Reconstruction
Bone Graft Procedures
Socket Preservation
Gum Graft
Our dentist office in Woodbridge, Virginia, provides our patients with all types of dental restorations, including fillings, root canals, crowns, dental implants, bridges and dentures. Dr. Vera & Associates specializes in complex dental restorations. When you choose our dental clinic, you can be sure you are getting exceptional care!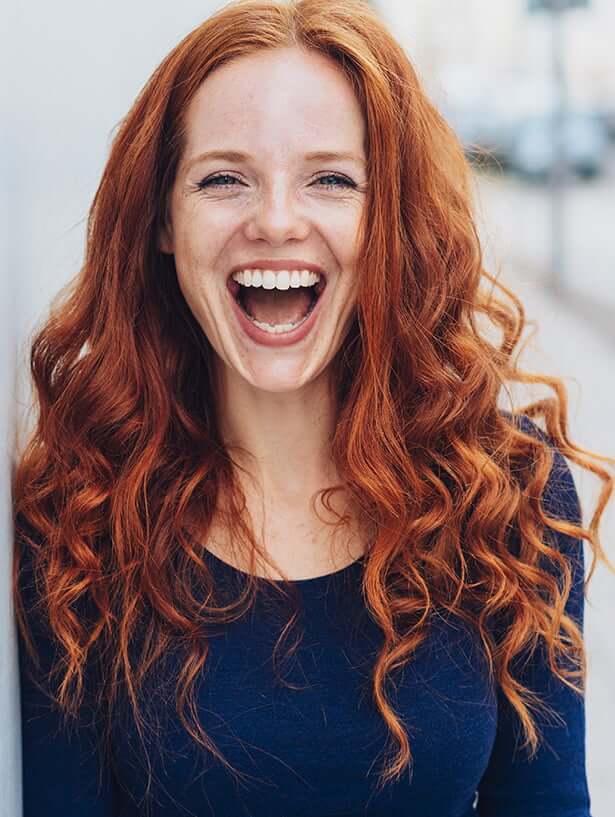 Cosmetic Dentistry
It's never too late to improve your smile with today's latest cosmetic dentistry procedures. At Vera Dentistry, Dr. Vera & Associates provide comprehensive cosmetic dental solutions. Our expert dental team is here to help you improve the appearance of dark, discolored, or irregularly shaped teeth. We offer:
Teeth Whitening Options
Porcelain Dental Veneers
Composite Dental Veneers
Lumineers®
Gingival Recontouring
Smile Makeover
Snap-On Smile®
Crown Lengthening
Everyone wants a beautiful smile, and that's why we offer cosmetic dentistry at our dental clinic in Woodbridge. Our dentists are experts in aesthetic dentistry, providing patients with services such as tooth whitening, porcelain veneers, bonding, dental implants and smile makeovers and we offer free consultations!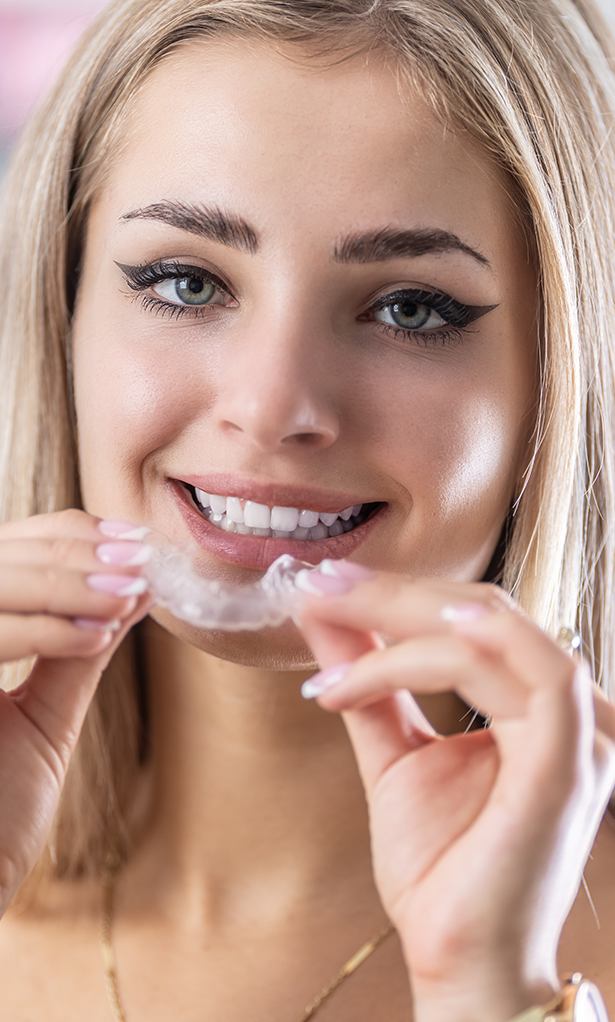 Braces & Orthodontics
An orthodontic evaluation allows Dr. Vera to assess your oral development. During the evaluation at our office in Woodbridge, Virginia, our orthodontic team will inspect your or your child's teeth and gums, as well as the bones and muscles in the mouth.
An orthodontic evaluation gives our Vera Dentistry team the ability to help you plan for future dental needs. During your evaluation, we will use our state-of-the-art iTero® digital scanner to help plan your treatment. This dental technology allows Dr. Vera to see your potential smile outcome after orthodontic therapy side-by-side with your current smile! iTero® 3D scans are fast, comfortable, and accurate, which makes the entire decision process more efficient. Our office provides:
Phase I Orthodontic Treatment
Phase II Orthodontic Treatment
Invisalign®
Traditional Metal Braces
Space Maintainer
Retainers And Post-Orthodontic Treatment
When your teeth aren't as straight as you would like them to be, come to our Woodbridge office. We offer free orthodontic consultations! Whether it's traditional metal braces or Invisalign, you can choose the method of teeth straightening that works best for you!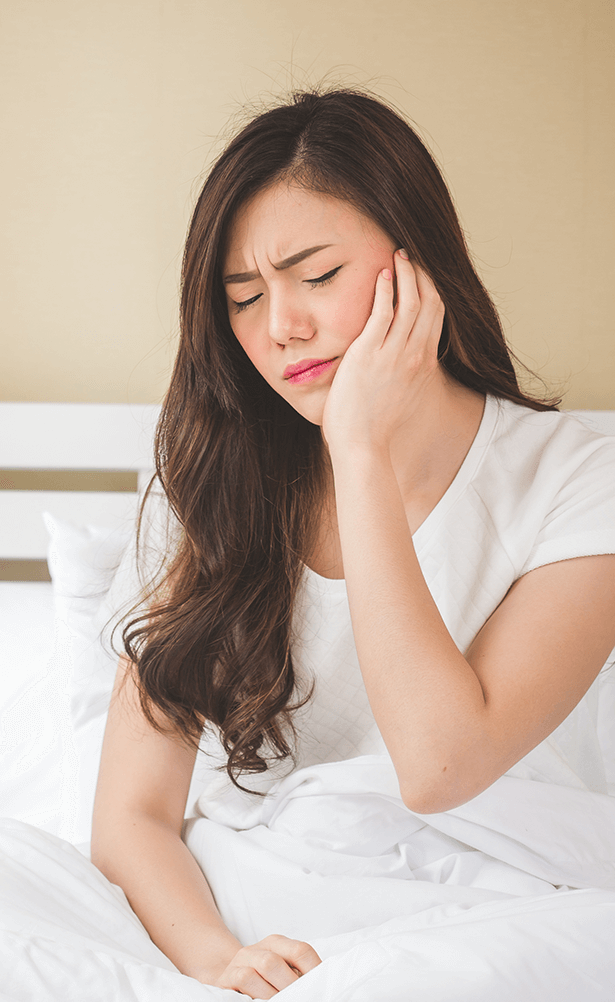 Emergency Dentist Appointments
At Vera Dentistry, we don't want our dental patients to be in pain, which is why we aim to provide you with same-day or next-day emergency dentist appointment times at our Woodbridge office.
Tooth pain can be excruciating and can interfere with every other aspect of your life. Sleeping, working, or concentrating on everyday tasks can seem impossible when dental problems are causing constant pain. If you're experiencing dental pain and need an emergency dentist appointment, our friendly office staff will help you schedule the earliest available appointment. We can assist with:
Knocked-Out Tooth
Broken Tooth
Broken Dental Filling
Dental Abscess
Tooth Pain
Dental Trauma
When you have been in an accident or you are stricken with sudden tooth pain, you can rely on our dentists at Vera Dentistry. Our team understands how scary a dental emergency can be, and that's why our dentist office always makes room for emergency appointments for our patients. Contact us today!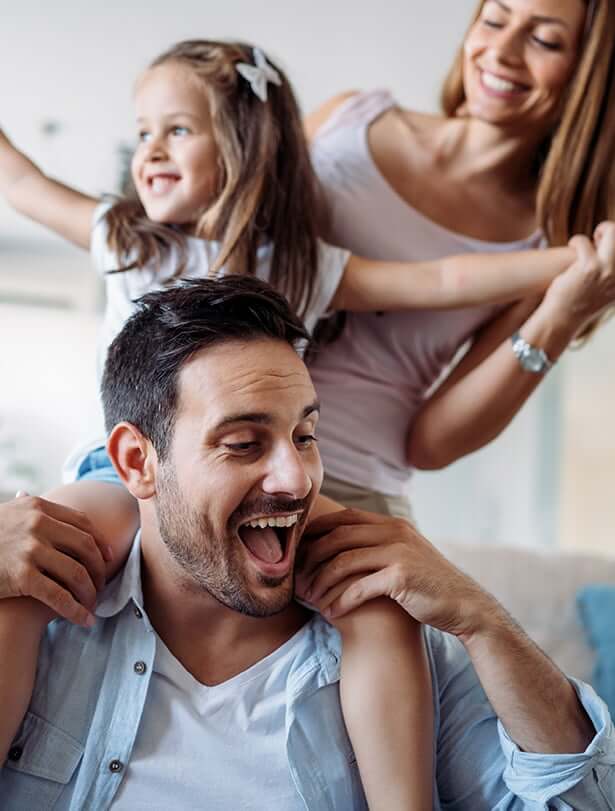 Family Dentistry
Looking for a dental office that can take care of your entire household? Look no further than Vera Dentistry! Our practice offers family block appointments as well, so we can take care of your family's routine dental visits in one convenient morning or afternoon. Some of our services include:
Oral Cancer Screening
Digital X-Rays
Dental Sealants
Teeth-Strengthening Mineral Application
Athletic Mouth Guards
Night Guards
TMJ Disorder Treatment
Cone Beam 3D Imaging
As a family dental clinic, our dentists see both pediatric and adult patients. We want to make our patients' lives easier by providing complete dental care—including orthodontics, cosmetic dentistry and teeth replacement options—for the whole family under one roof!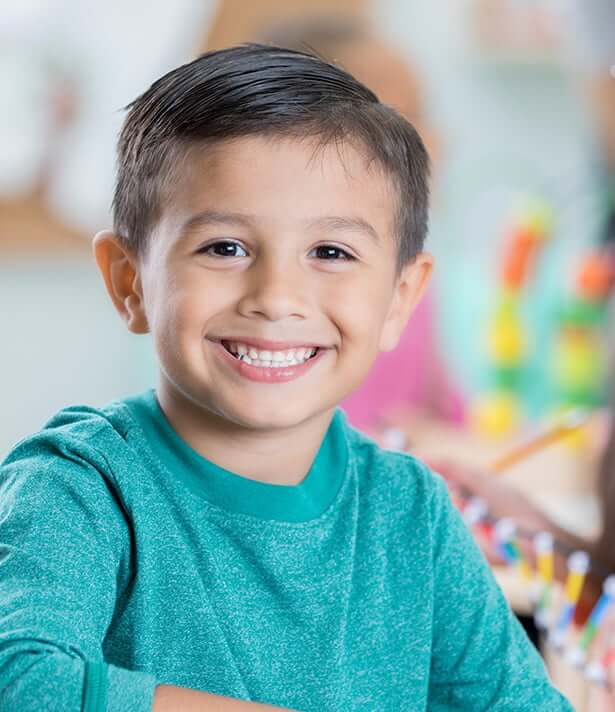 Kids' Dentistry (ages 4+)
Taking care of your smile from a young age is incredibly important. Kids should visit our office just as often as adults, or at least twice per year, to keep their teeth and gums in great shape. Maintaining a healthy smile now increases the likelihood that your child will have a healthy smile well into adulthood as well!
Pediatric Dental Checkups
Teeth-Strengthening Mineral Application
Protective Pediatric Dental Sealants
Tooth-Colored Fillings
Gentle Tooth Extractions
Wisdom Teeth Removal
There's no need to make separate appointments for your kids at a family-oriented dental office—bring your children with you! Our dentist office serves children four and up, as well as adults. Our goal is to provide convenient dental care for the entire family.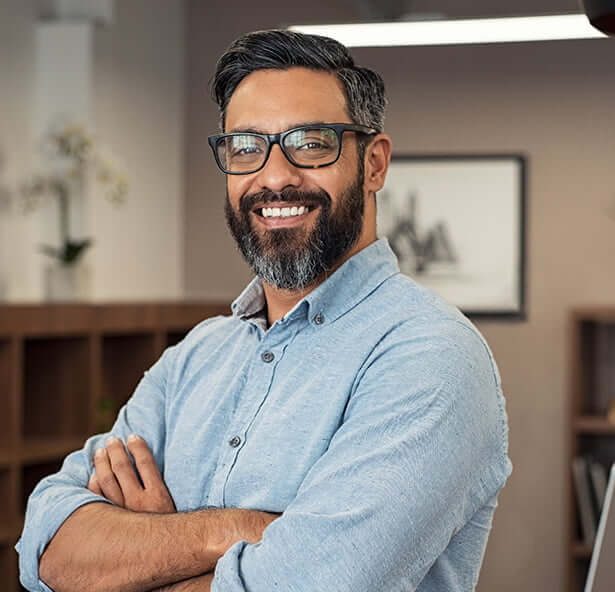 Gum Disease & Periodontal Therapy
Gum disease affects millions of Americans, but it's not something that should be taken lightly. If left untreated, gingivitis can develop into periodontal disease, which requires special attention from an experienced dental team. Our gum disease treatments include:
Scaling and Root Planing (Deep Cleaning)
Gum Disease Treatment
Laser Gum Disease Treatment
Gum disease is not only uncomfortable and unattractive, but it can also lead to tooth loss. Vera Dentistry provides periodontal therapy and scaling and root planing to treat gum disease. Restoring our patients' dental health is what we do best!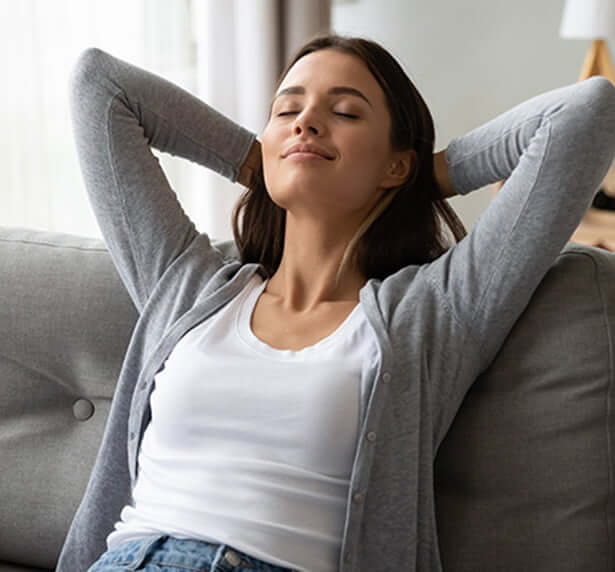 Sedation Dentistry
Dental anxiety is incredibly common in both kids and adults alike—and it's nothing to be ashamed of! Whether you experience dental anxiety or you just want to feel more relaxed and at ease in the dental chair, our team is here to assist. Our sedation options include:
Oral Conscious Sedation
Laughing Gas
At Vera Dentistry, we understand that some patients feel anxious coming to the dentist. To help you feel comfortable getting the care you need, we provide sedation dentistry at our dentist office. Whether you're getting dental implants or a deep cleaning, always remember that sedation dentistry is an option.
Want to learn more about our services? Interested in scheduling an appointment with our team? Please contact us!